Monetizing Digital, Growing Audience, Leveraging Print & Becoming More Sustainable - NAMPA Webinar (Recording)
---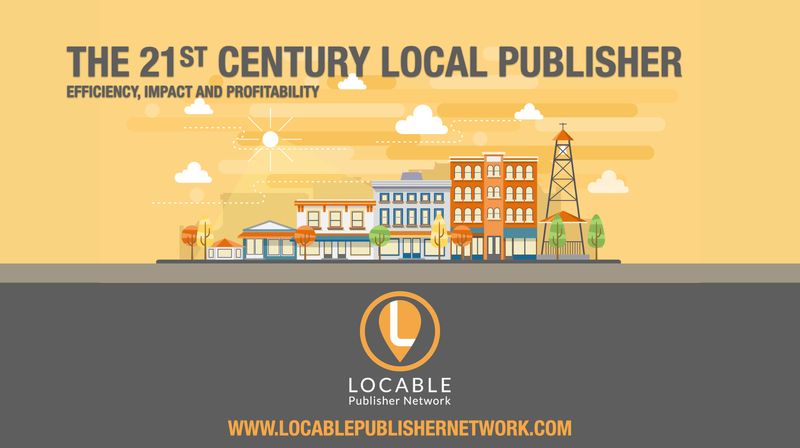 Most publishers don't realize how closely related revenue, content, and audience truly are.
Local publishers can drive more revenue online and in print, grow their audience, and deliver more value by incorporating a few simple activities.
We're always looking for opportunities to share proven strategies and tactics with local publishers and media businesses. Often, success is more simple than you imagine and we get to open some eyes to digital opportunities.
We recently completed a webinar with the North America Mature Publisher Association and their members where we addressed:
Real-world examples to monetize digital activities

How to effectively grow audience & engagement
Simple steps to leverage print & digital
Working smarter, not harder with Marketing 3-4-5™ Distribution techniques for Publishers
Catch the Free Webinar Recording
Learn how to walk in the footprints of success
---
Want to see how Locable's Publisher Network can help you grow your local media business?